B&B La Casa del Prof
Strada Crevacuore, 20, 14052 Calosso AT
– via Crevacuore, where the structure is located, recognized as a panoramic road culminating with the Bricco Crevacuore.
– Calosso, with the possibility of tasting Moscato, Barbera and other Piedmontese wines (visit to the Castle at certain times of the year) directly at the producer's place.
– Canelli, city of wine and underground cathedrals that have also recently become a UNESCO World Heritage Site (about 8 km away).
– Nizza Monferrato, city of the "hunchback cardoon", cardo gobbo: under the arcades of the Via Maestra there are still shops of the past (about 14 km).
– Neive, an ancient medieval village elected among the most beautiful in Italy (about 13 km).
– Costigliole d'Asti, with its imposing Castle (about 8 km away).
– Alba, Barolo e Barbaresco, famous all over the world for truffles and wines (between 20 and 30 km).
– Acqui Terme, a spa town (about 30 km away).
– Asti, city of the Palio (about 25 km).
– Roccaverano, a small village in the heart of the Langhe, at an altitude of 800 m, known for its robiola di capra, goat soft cheese (about 30 km away).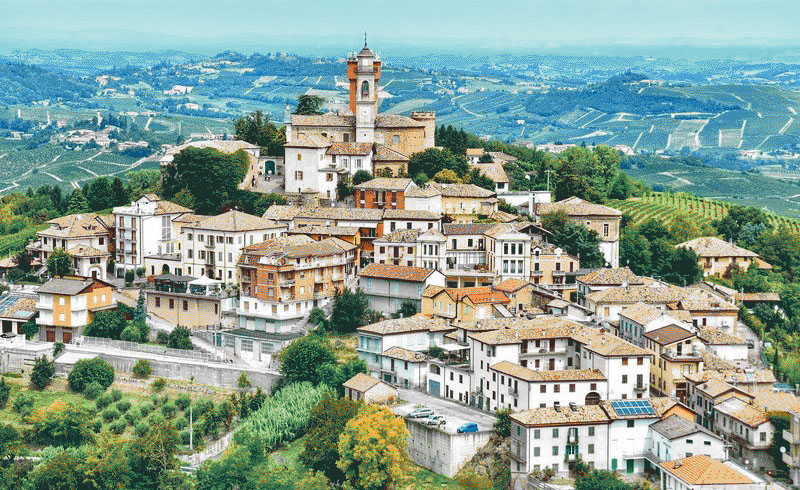 Photograph by Franco Cappellari